Meet Our Team
Mariah Dean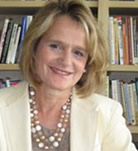 Mariah Dean started Sirius Meetings to address a strategic problem she saw in 95% of the organizations she worked with. She created the Sirius Approach to make meetings more efficient and productive. She had tried changing meetings by training people on leading focused meetings, but watched their effectiveness be compromised when they went back into the old system and tried to make changes in their meetings. She realized the only way to change meetings was to change the whole system within the organization.
Mariah is a communications and meetings expert who has spent a major part of her career coaching and training teams and managers. She has led training seminars for over 13,000 managers, and has worked with hundreds of teams. She is known for her ability to help leaders dissolve barriers, and strategize creative ways to get to make positive changes.
Her work was influenced by Jack Welch's multi-day GE Work-Outs when he became CEO and began streamlining processes at General Electric and looking to get involvement at all levels in crafting changes. She was part of the consulting team who led these cross-functional team Work-Out retreats. By working in a creative, collaborative, rapid, think-tank fashion they came up with process improvements that saved GE millions of dollars. This work shaped her thinking about getting involvement on wide-scale efficiency and productivity.
Ms. Dean earned a Masters' Degree in Organizational Development from Vermont College and a B.A. in Psychology from Skidmore College. She received an NLP Certification from the New England Institute for Neuro-Linguistic Programming, completed the Facilitation Training Program at Boston University's Training Center and a Facilitator's Training Program at NTL.
Bo Hughes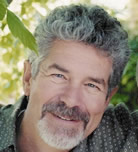 Bo Hughes is an organizational expert and Industrial/Organizational Psychologist who has spent his entire career in the areas of leadership, team development and human performance improvement. He has worked for several years as a faculty member with the Center for Creative Leadership (ranked number one world-wide in leadership education).
His skill as a meeting facilitator and seminar leader is outstanding. His clarity, knowledge and insight takes groups past perceived limitations to accomplish ambitious business goals. Bo's seminar work focuses primarily on communication, meeting facilitation, managing and leading teams, interpersonal and group dynamics, conflict management and leadership development.
For 13 years, Bo worked as a Manager and Instructor of Executive Programs for Outward Bound, serving for five years as the Director of Professional Development Programs. He was instrumental in the establishment of the Professional Development Alliance, a training and development consortium that expanded the reach of Outward Bound's teambuilding and leadership interventions to a national level.
His background in Psychology, combined with his business and training experience, has prepared him to help clients reach practical solutions to problems that stand in the way of reaching organizational goals. Bo holds a Masters degrees in Industrial/Organizational Psychology and in Education, and is certified as a Senior Professional in Human Resources.
Rusty Renick
Rusty is an organizational change and team expert who works from a foundation of strong partnerships with managers to build a shared ownership and commitment to positive development in people and their business. He has a wealth of experience in HR, Training and Communication.
He was the Human Resources Director at Verizon. He managed a 200-person human resources organization with a $30 million budget, directing strategic planning and all major HR functions, including the Training Department.
Rusty's work springs from an open systems model, and is research-based. He worked with David Cooperrider, the founder of Appreciative Inquiry, which shaped his positive dialogue approach in implementing large-scale change.
Rusty has taught Organization Development at Columbia University. He established a network of community colleges in the Northeast to develop a new degree in Telecommunications to meet new industry needs. He is a graduate of the United States M. M. Academy and the University of Virginia Darden Graduate School's Executive Program.
Paula Anderson-Findley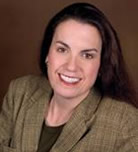 Trainer, coach, and meeting facilitator, Paula Anderson-Findley is adynamic speaker in organizations and conferences, using humor, storiesand practical approaches to involve participants in her sessions. Shehas taught university business courses, online courses and co-authoreda book on quality service and improvement.
As the VP of HumanResources, Paula oversaw the implementation of company-wide, team-basedstrategic plans, and developed and managed training programs. She also hasexperience as a Marketing Development Officer. She has conductedresearch in the marine sciences, environmental engineering and inorganizational development.
With her enthusiasm and knowledgein organizational systems, Paula is masterful in engaging people in theprocess of accomplishing the changes being implemented in theirorganizations, with a focus on decreasing resistance and increasinginvolvement.
For 15 years she has led sessions on strategicalignment; executive effectiveness; leadership and organizationalbehavior; sales and marketing; customer service and qualityimprovement; inter-and intra-personal communications; negotiations;presentation skills; developing and leading teams; train-the-trainer;and facilitation skills for change and innovation.
She receivedher M.A. and B.A in Business from the University of Miami, is acertified Neuro-Linguistic Programming (NLP) Master Practitioner andTrainer, certified in MBTI, and is a certified web-basedfaculty-instructor.
Steve Jonas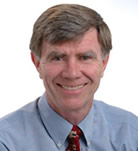 Steve Jonas is an outstanding meeting facilitator who has worked in the field of organizational development and management training for over 25 years. He brings a wealth of experience to his work, ranging from team skills training and process improvement to strategic planning and change management.
He has led and facilitated hundreds of off-site management planning and retreat sessions. Helping teams reach new levels of high performance through clarity and honest communication is a signature. There are no "elephants in the room" with Steve.
Steve has taught in the senior executive education programs for Columbia University, RPI, Babson College and Harvard Business School. He was with the team at Boston University's Executive Challenge Center that initiated experiential team models that shaped the training of teams for years to come.
At the FDIC, Steve helped design and deliver skills training to over 2,900 team leaders. This program was designed to support a major culture change. Steve also worked with the team that facilitated Jack Welch's Workouts sessions at GE. These innovative streamlined approaches to process improvement saved GE millions of dollars.
He has worked with leaders in many global corporations, including Walt Disney World, IBM, Fidelity, NASA, CitiGroup, Circuit City, SONY, United Natural Foods, PricewaterhouseCoopers, Lafarge, Diageo and several divisions of GE. Steve has a B.A. in Communication Arts and an M.A. in Counseling and Education. He is certified in Mediation and Future Search Conferences.
Mariana von Bergen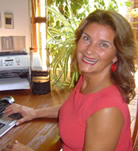 Mariana is a natural facilitator, leader and communicator. When people meet her they are struck by her warmth and presence, in combination with her brilliant strategic mind and business acumen. She is an outstanding coach and mentor, being equally skillful in organizational analysis, the design and implementation of strategy with new initiatives.
In her work as a Meeting Strategist, she draws on her experience in staff development and using meetings for strategic teambuilding and communication improvement. She worked for many years at Braniff Airlines as a manager and trainer; then worked as a manager for a Chilean airfreight company. At AeromarCarga Ltda, she built the customer service and sales teams, and led them through numerous large-scale change efforts, including an acquisition. She successfully helped to grow the company that was then bought by the multinational company TNT.
As the National Sales Director for TNT in Chile, she developed the customer base of the business to 42% of the market share. Her success in sales management, recruiting and developing talent, communication and facilitation were key success factors for her team.
Mariana negotiated a landmark partnership between TNT and the Chilean Postal Office (similar to the one between the US Post office and FedEx). She was the key TNT player in the strategy design and deployment of this co-branding agreement. This business case was awarded the prestigious, industry-recognized "World Express and Mail Award for Transformation" in 2005.
She has traveled extensively for business in the US, Europe and all of the Latin countries, and is fluent in English. With her background, Mariana is the ideal person to direct the Sirius Meetings business in South America, since she understands deeply the needs and cultural differences between US and Latin companies. Mariana holds a Postgraduate Award in Management and Business Studies at the University of Warwick, U.K, has undergraduate degrees in Communications and English and a Master's in Transpersonal Psychology.
Lois Snow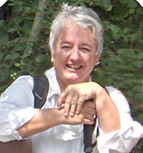 Lois Snow is known for her Southern warmth and no nonsense experiential approach to skill development. She has worked globally as a facilitator, trainer and consultant with corporations and educational institutions for 20 years. She has worked with a broad client base that includes investment banks, manufacturing companies, graduate schools of business and government agencies.
Lois is an outstanding meeting facilitator and trainer who uses experience-based training and development tools to build high performance work teams and develop leadership skills. She specializes in facilitating problem-solving meetings for organizations. She has trained hundreds of leaders in organizations in team and meeting facilitation skills. Lois worked with the consulting team that facilitated Jack Welch's Workouts sessions at GE.
She has lived and traveled extensively in Latin America, and has facilitated numerous meetings bilingually in English and Spanish in Central and South America for international companies and business schools. She also conducts training sessions in both Spanish and English.
Lois holds a BA in Spanish from the University of Tennessee and a M.Ed. in Counseling and Personnel Services from the University of Memphis.
Chris Harris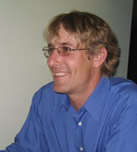 Chris Harris is a master of results-focused meetings that build teams in the process. He has facilitated hundreds of meetings with executives on down to department head level.

Chris has an outstanding ability to develop people as he develops a business. His philosophies are: "As leaders, we learn by teaching those who wish to succeed" and "People support the things they help create."

As sales and marketing manager for a national company, he was responsible for acquisitioning over 250 new corporate clients, including Fortune 100 companies such as Microsoft, Patagonia, McDonald's, Rolls Royce USA, Capital One and Bank of America. The business saw over 175% growth in the 4 years he was in this position.

As Operations Manager he oversaw 5 departments, and led the effort in unifying best practices across regional offices. He created the "Leader in Training Program" in fitness clubs, focusing on college students to give them hands on training with budgets, managing staff and special projects. He developed a coaching and mentor model and a train-the-trainer method to teach these skills.

Chris is a dynamic trainer who developed and led training for over 1,000 staff members in how to actively engage customers through creating personal relationships.